Yanis Varoufakis


A few days ago I received an email from the Guardian: "We're putting a panel together of writers and thinkers following the announcement that Jeremy Corbyn is planning to relaunch his image and policies as a leftwing populist. We are asking for 300 words in response to the question, "What should Corbyn's leftwing populism look like?". Here is the response that I, and others, provided:
Yanis Varoufakis: It's not whether Corbyn can be populist – it's whether he can become popular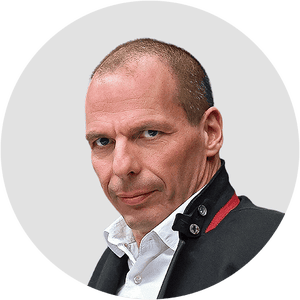 The Sun and William Shakespeare are both popular but only one of the two is populist. Jeremy Corbyn cannot be made over into a populist any more than the bard could. The question is whether he can become popular. If some form of makeover is necessary, fair enough. But it is pure mischief to portray this as a slide toward populism.
View original post 2,319 more words